Michelle takes home the gold after a highly intense and competitive battle of Midway at the State Fair of Texas! Hawkeye's reign has come to an end as Michelle defeats him by tie breaker 6 – 5!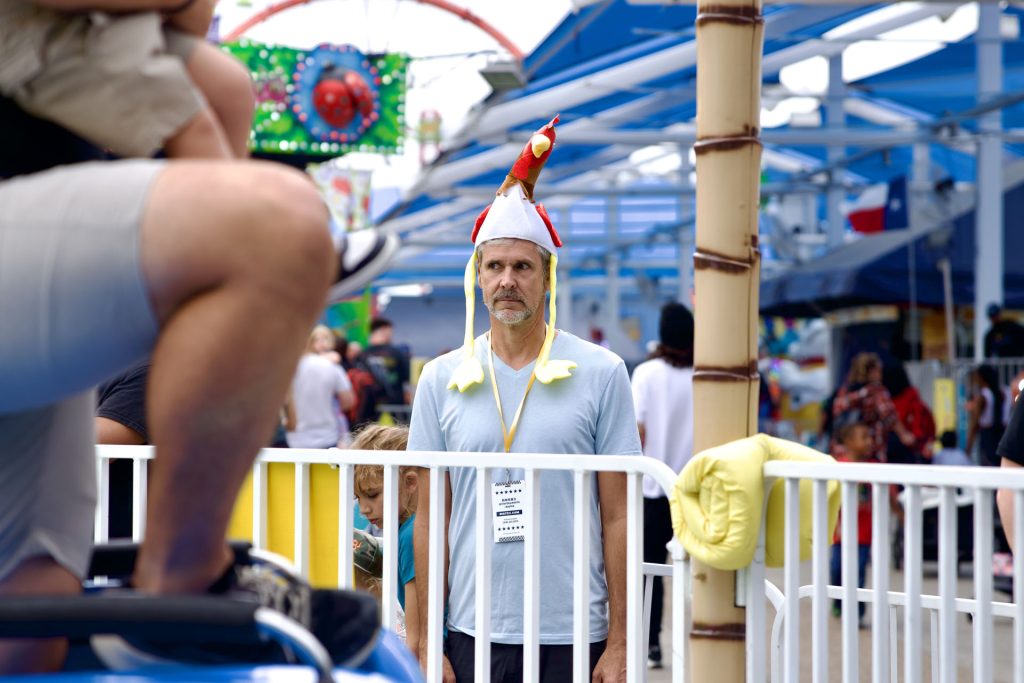 Hawkeye patiently waiting for his punishment, his ride of shame, on the kiddy ride after his loss to Michelle.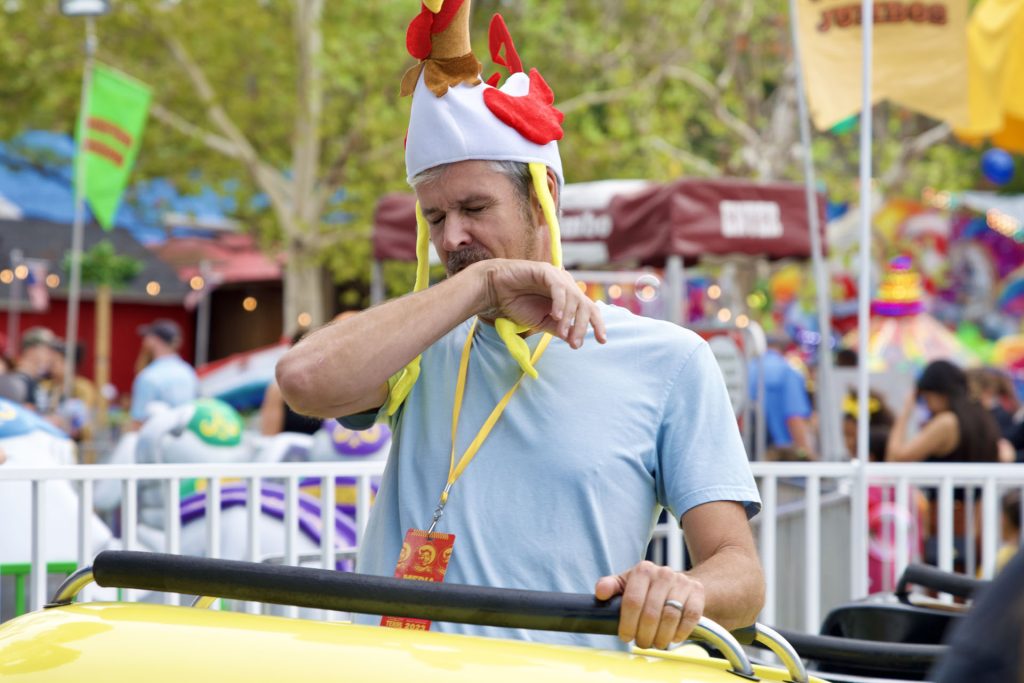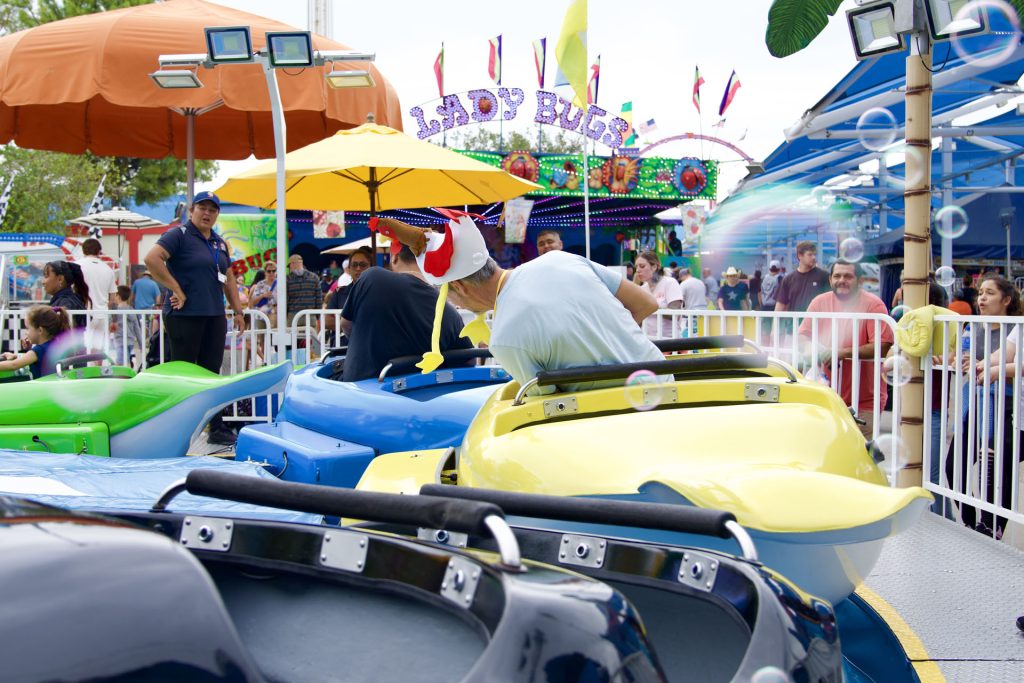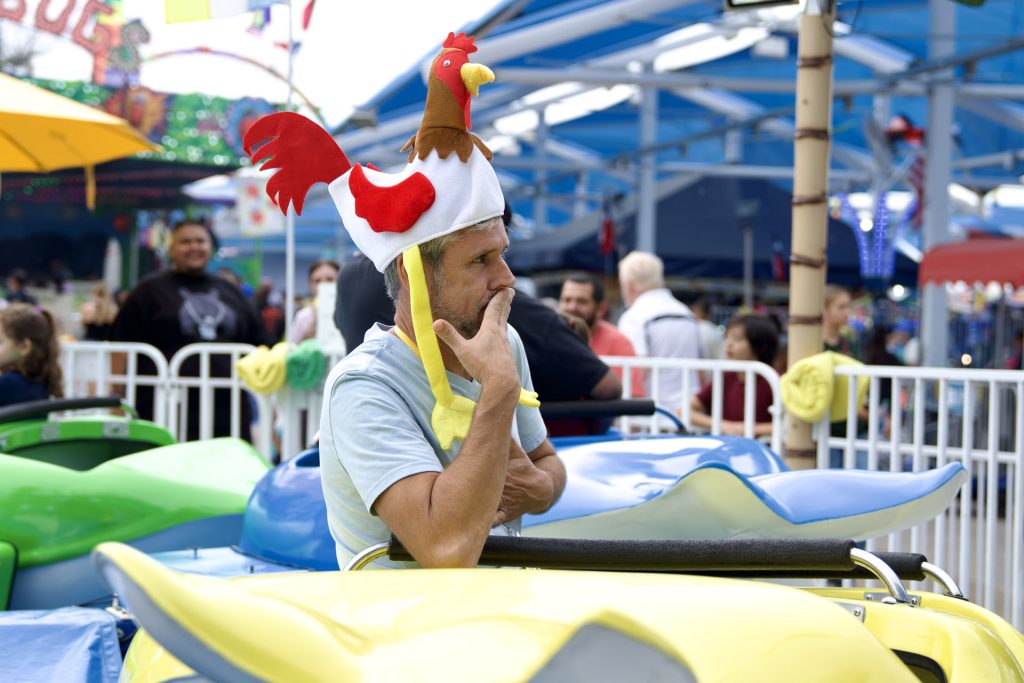 Hawkeye took his ride of shame pretty rough….