Chris Stapleton's All American Road Show tour just added more shows to keep Chris on the road!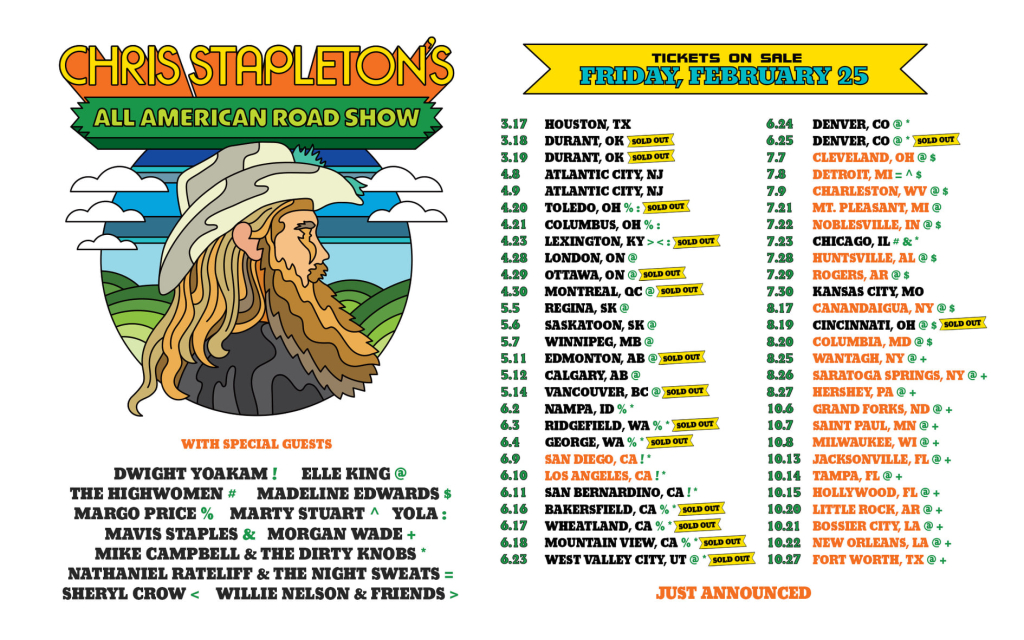 Chris just announced an additional 24 stops to All American Road Show – which will now keep him out on tour through the end of October.
Stapleton's All American Road Show kicks off in Houston in just under a month on March 17th, and as of now, will finish up back in Texas with a show in Fort Worth on October 27th.
Before he hits the road – Chris will be in Las Vegas on March 7th as a ACM Awards 5-time nominee…and he's also been announced as a performer during the show.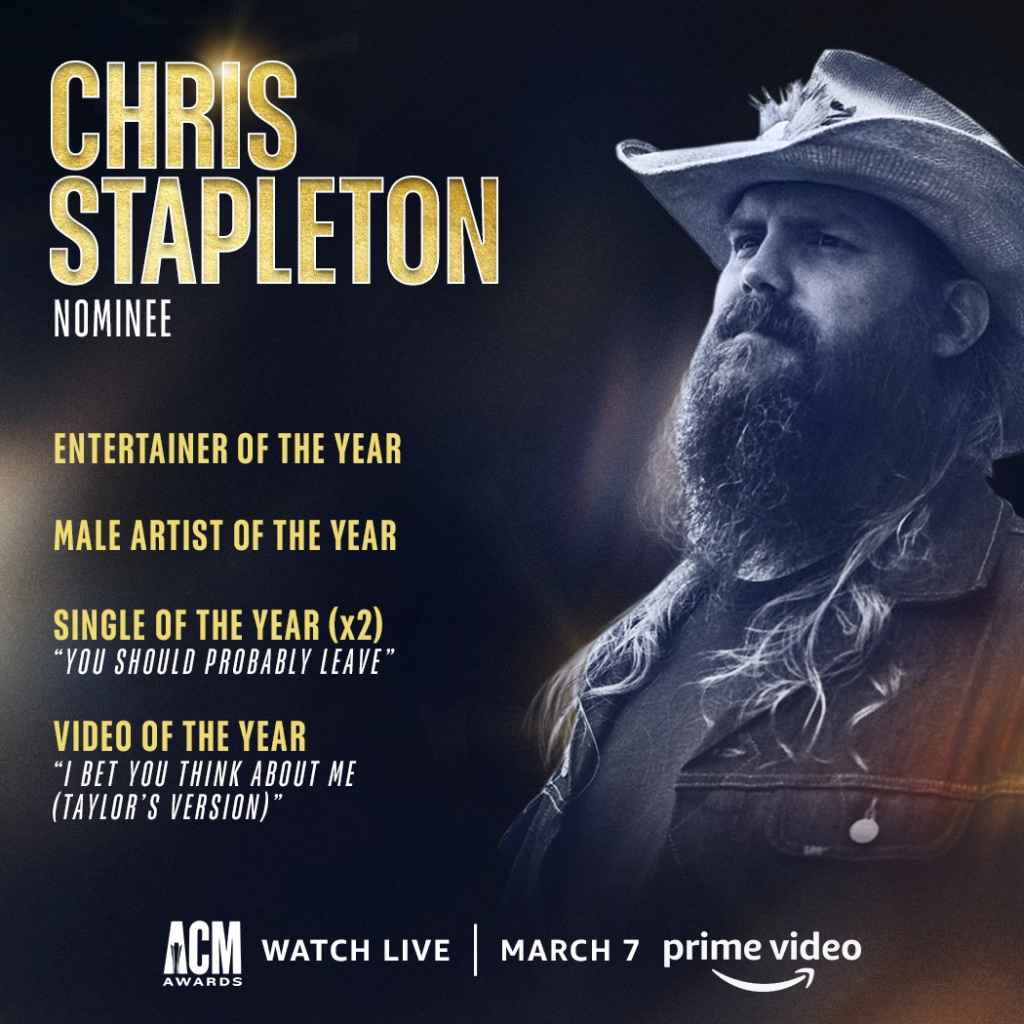 Plenty of people will be heading to the All American Road Show to hear this one from Chris Stapleton – it's his hit number-one song "You Should Probably Leave."
We doubt Jimmy Fallon will be joining him on the road, but the late night talk show host did fill in on the song when Stapleton appeared on The Tonight Show last Fall.
Photos Courtesy of Chris Stapleton