Congrats to Dustin Lynch and MacKenzie Porter who close out the Billboard country music airplay chart for 2021 with 4 straight weeks at number-one with "Thinking 'Bout You."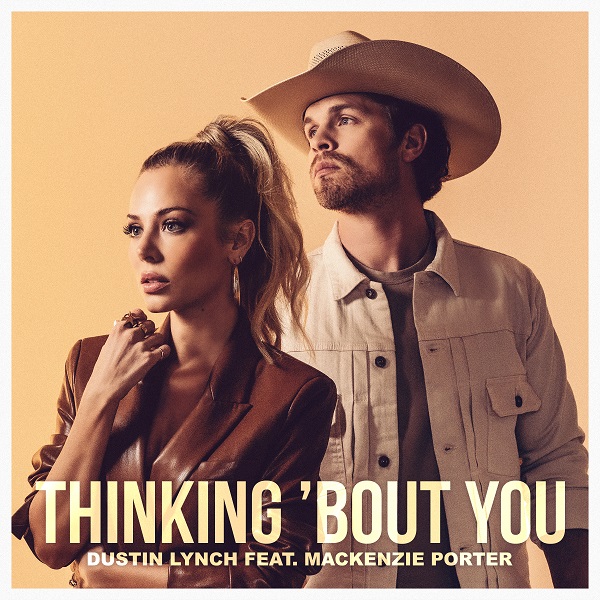 Dustin has described this song as the collab moment that he's been looking for, for a while to release to country radio.
When the song was first climbing the chart, the two didn't have many occasions to sing "Thinking 'Bout You" together, but in recent months Dustin and MacKenzie have had opportunities to perform their duet on stage.
One of those moments came at the Opry House in Nashville, during a performance of the Grand Ole Opry. Dustin, who has been a member of the Opry since 2018, got to be there as MacKenzie made her debut.
When it comes to that night, MacKenzie shares that she doesn't recall much, "Your emotions and adrenaline are so high that like, I don't know, it's kind of hard to remember it. We did have like a whole camera crew there, so I could watch it back. But we did get to hang out before and after, and our parents got to meet, it was a whole family affair back there. It was such a great night."
Dustin adds that while he's been at the Opry many, many, many times…he actually had a first that night as well, "We were walking backstage together and accidentally walked into the Duets Room. which I had never been in. So we were surrounded by all theses iconic pictures of duets being performed on the Opry, minutes before she debuted, and minutes after that, MacKenzie got to come and sing the song, with us, on the Opry Stage."
With the success of the song, there will be plenty of new opportunities for them to sing their multiweek number-one hit in 2022.
Dustin Lynch and MacKenzie Porter have the final number-one song of 2021 with "Thinking 'Bout You" (which is also in its 4th week at the top).
Photo Courtesy of Dustin Lynch & MacKenzie Porter