Congrats to Dustin Lynch and MacKenzie Porter – their hit "Thinking 'Bout You" is the number-one song in country music this week on the Billboard country airplay chart.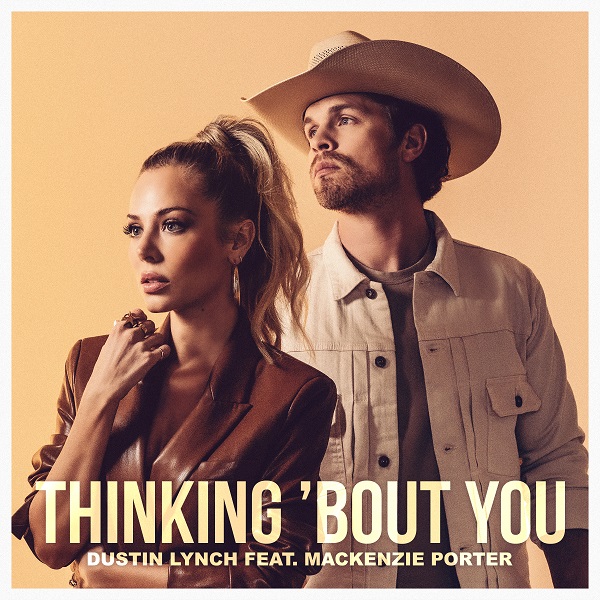 Dustin shares the story behind the track, "So I wrote 'Thinking 'Bout You' because for years I've been wanting to have a collab moment. I just love the history that collabs have in country music and this specific way we got into making this feel natural with a guy and a girl singing on a song was me and my song writer buddies said 'Hey, let's make it about a phone conversation of two people reconnecting.'"
For that collab moment…when the song was chosen to be a single at country radio, Dustin brought in Canadian country singer MacKenzie Porter, "She's a great songwriter, a great singer, she's got amazing tone, and it's very accessible, and special, and unique, and identifiable and she's a great actress…she does it all well. She makes me look bad."
Before they knew it – the song took off like a shot. This being Dustin's first collaboration, he said it was nice to have someone else along for the ride, "What I've realized is it's fun to do it with someone else. I kinda get the duo thing now. Usually you reach these milestones and accolades, and it's like alright, Go me, (laugh) but you can't really communicate that with someone maybe your band members, but to have MacKenzie along for the ride, and have someone to text and celebrate the highs and here we are reaching the top."
Dustin adds, "It's one of those songs that just continues to surprise and to have a partner in crime on this climb has been fun, because when it first started out, MacKenzie's like 'Hey, I've never really done this in the states…is this going well?' And I'm like 'MacKenzie this doesn't happen to me. This song is a rocket ship.' This thing is growing huge, and it's proven itself to continued to grow and really change our careers in a lot of ways."
While they have had some recent opportunities to perform it together recently, MacKenzie says that she's actually probably sang the song more on her own than as a duet, "The crazy part is like, we've actually probably sang it separately, more than we've sang it together, because our touring schedules are different. So then when we do get to do it together, it's like oh yeah this is how, this is how it's supposed to go, I'm not supposed to sing Dustin's first verse, which I do in my own show. It just feels so natural"
This is Dustin Lynch's 8th number-one hit, and while she has 3 number-ones on the Canadian country chart, this MacKenzie Porter's first US country radio chart topper.
Photo Courtesy of Dustin Lynch and MacKenzie Porter