Natalie Hemby's album, Pins And Needles, is available now.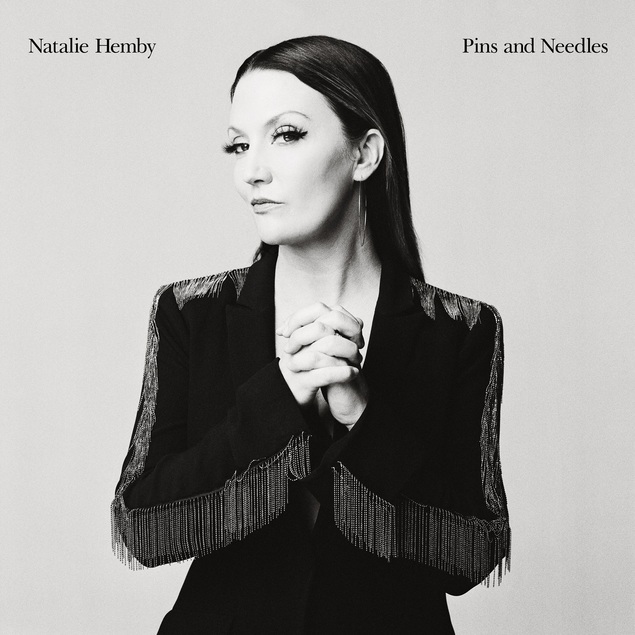 Talking about her new project, Natalie says "Today, I feel like I'm picking up where I left off years ago back in 1998/1999 musically, but I'm glad to say, not mentally, I knew what I liked then, but I know what I want and who I am now. This album is a reflection of that."
Pins and Needles tracklist:
1. "Heroes" (Natalie Hemby-Jeff Trott–Aaron Raitiere)
2. "New Madrid" (Natalie Hemby-Rose Cousins)
3. "Pins and Needles" (Natalie Hemby-TJ Osborne–John Osborne)
4. "Lake Air" (Natalie Hemby-Jedd Hughes–KS Rhodes)
5. "Hardest Part About Business" (Natalie Hemby-Sunny Sweeney–Joanna Janet)
6. "Banshee" (Natalie Hemby-Miranda Lambert)
7. "Radio Silence" (Natalie Hemby-Rosi Golan–Daniel Tashian)
8. "Heart Condition" (Natalie Hemby-Maren Morris)
9. "Pinwheel" (Natalie Hemby-Barry Dean–Madison Kozak)
10. "It Takes One To Know One" (Natalie Hemby-Miranda Lambert)
11. "Last Resort" (Natalie Hemby-Jabe Beyer)
Natalie's fans know her for writing hit song after hit song for artists like, Miranda Lambert, Jon Pardi, Little Big Town, Carrie Underwood, Keith Urban, Kacey Musgraves, and many more, including Lady Gaga.
Natalie is also a part of the all-female supergroup The Highwomen with Brandi Carlile, Amanda Shires, and Maren Morris.
As Pins And Needles arrives for fans, Natalie shared this picture of complete joy in celebration of the album – and sent out a message of thanks to all that helped her get to this point, including the project's producer, her husband Mike Wruckle
"This is how I feel about putting out Pins and Needles… This is how I feel about my husband kicking ass and making the record I've always wanted to make…this is how I feel about @fantasyrecords taking a chance on a 44 year old woman… this is how I feel about my management team at @mickmgmt getting behind all my craziness .. this is how I feel about my @anthonymasoncbs interview…this is how I feel having a billboard with my face on it in my hometown…
It's been an awesome day… thanks to all my family, my band, my friends…those I've met and ones I haven't yet…
You have made me feel so loved today… thank you so much"
Needles And Pins from Natalie Hemby is available now
Headline Photo Credit: Alysse Gafjken
Additional Photo Credit: Alex Berger