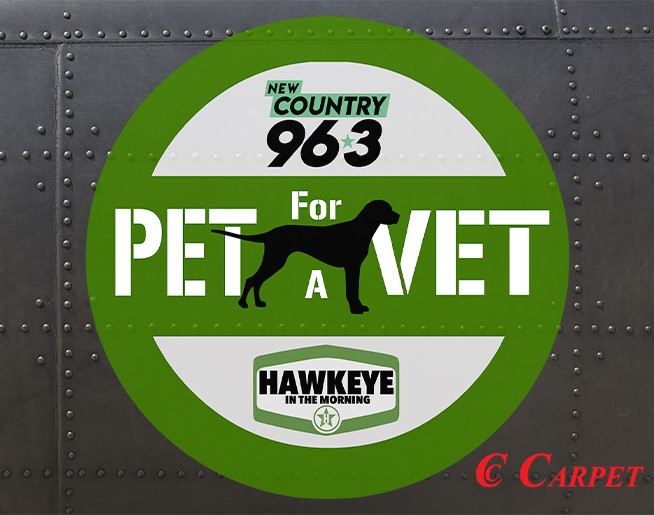 Pet for a Vet is an effort of New Country 96.3 and the Hawkeye in the Morning Show to sponsor a puppy with Patriot PAWS Service Dogs, and follow our sponsored puppy through two years of training.
Make a small sacrifice for those who made a great sacrifice
Pet for a Vet is sponsored by CC Carpet
Our Goal is to to raise $5000 to sponsor a service animal for a veteran with mobility issues.
During the pup's training, which takes about two years, our sponsored dog will be working toward the goal of becoming a fully certified public access service dog for a disabled Veteran.
About Patriot PAWS
The mission of Patriot PAWS is to train and provide service dogs of the highest quality at no cost to disabled American Veterans and others with mobile disabilities in order to help restore their physical and emotional independence. Patriot PAWS builds partnerships with local, state and national organizations to help develop and support this goal. Click here to find out more about Patriot Paws!
Hear the story of one veteran and how her service dog helped her deal with her mobility issues and how it changed her life.
Last year, Hawkeye and Michelle raised over $40,000 to help train "Hawkeye" the service dogs and other dogs for Patriot Paws.