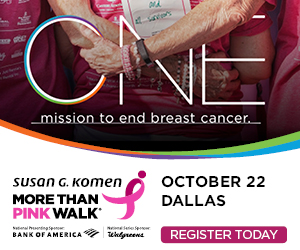 Imagine a world without breast cancer. What if you were the ONE more we needed to raise ONE more dollar, take ONE more step, share ONE more story? Think of the impact you could make.
The power of ONE starts with you!
Join us on October 22nd for the Dallas North Texas Susan G. Komen More Than Pink Walk!
For more information visit komen.org/dallaswalk today!