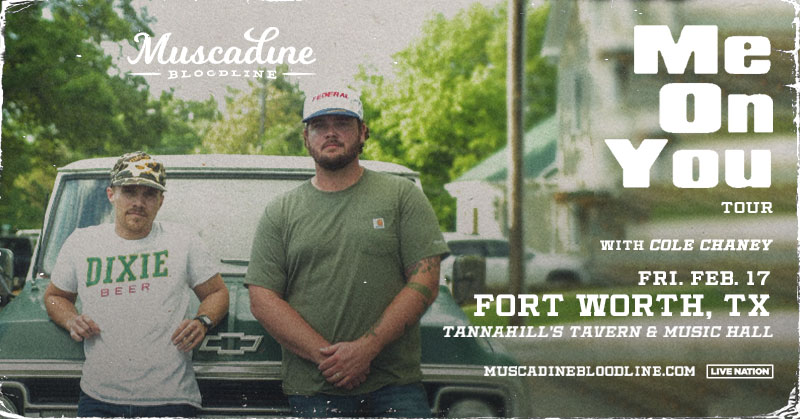 Muscadine Bloodline are bringing their Country Band Contraband Tour to Tannahill's Tavern & Music Hall in Fort Worth on Friday, February 17th with James Tucker!
Due to construction delays, Muscadine Bloodline (previously scheduled for October 1st, 2022) has been rescheduled to February 17th, 2023 at Tannahill's Tavern & Music Hall. All tickets purchased for the original date will be valid for the new date. More information will be emailed to ticket holders directly.
Click HERE to get tickets to the show now!