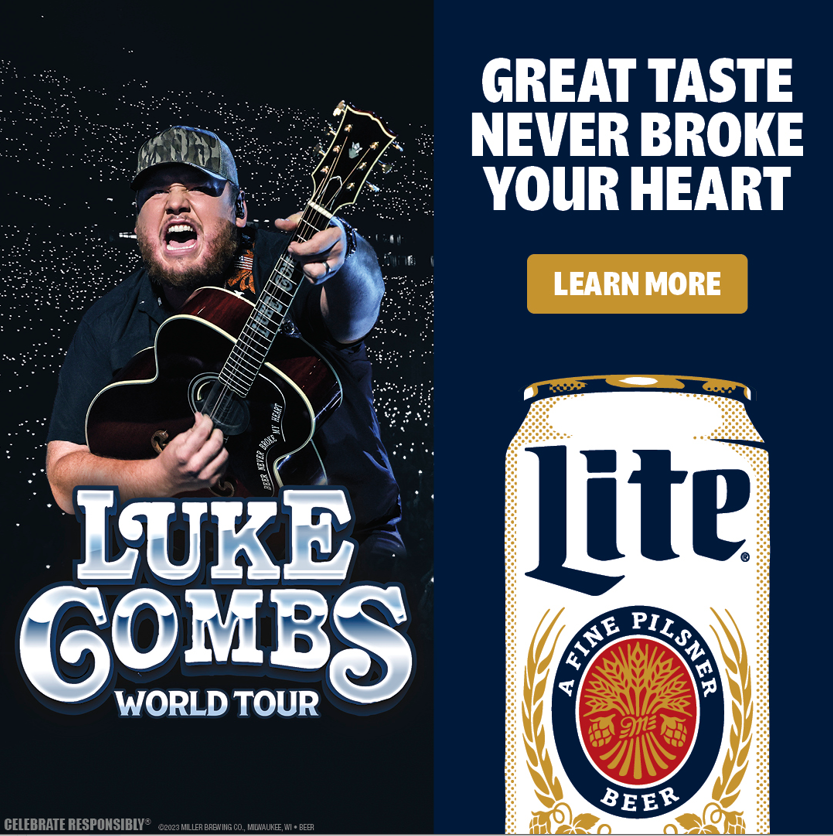 Join New Country 96.3's Al Farb broadcasting live at Lockhart Smokehouse inside Texas Live from 3pm-7pm on Friday, March 24th to celebrate the release of Luke Combs' new album and the Official Bootleggers Pre-Party hosted by Miller Lite!
Luke Combs is a genuine Miller Lite fan and has been a loyal Miller Lite beer drinker for several years. Miller Lite is proud to have sponsored Luke for several years and is mentioned in multiple Luke Combs' songs and videos!
The Official Bootleggers Pre-Party, hosted by Miller Lite, will take place at Texas Live! in Arlington from 5:30pm-8pm! Come join us for a cold Miller Lite, and register on-site to win tickets to the Luke Combs concert at AT&T Stadium on Saturday, March 25th!
Click HERE to find out more about Miller Lite!
Venue: Texas Live!
1650 E Randol Mill Rd
Arlington, TX 76011