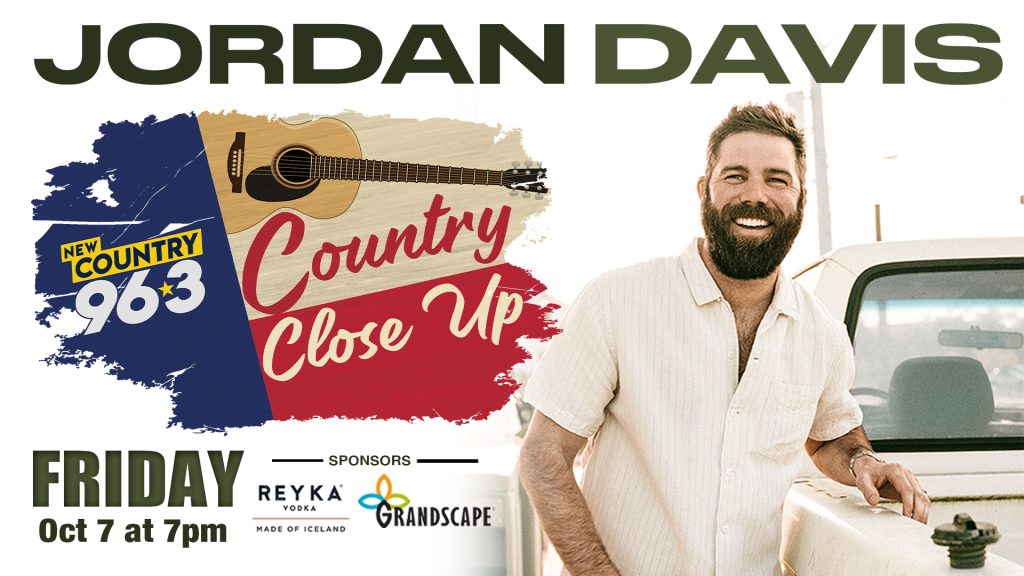 JUST ANNOUNCED! Our favorite Cajun, Jordan Davis is headlining our next Country Close Up out at Grandscape at the Topo Chico Hard Seltzer Stage and Lawn on Friday, October 7 at 7pm!
This is a FREE show, everyone is welcome to come 'Slow Dance… at Grandscape"!
Need a seat right in front of the stage? Text DIRT to 68255 for your chance to win a VIP Reserved Seat!
This Country Close Up is brought to you by Reyka Vodka! The Omni Las Colinas Hotel is the official hotel of the Country Close Up Series!
Venue: Grandscape
5752 Grandscape Blvd
The Colony, TX