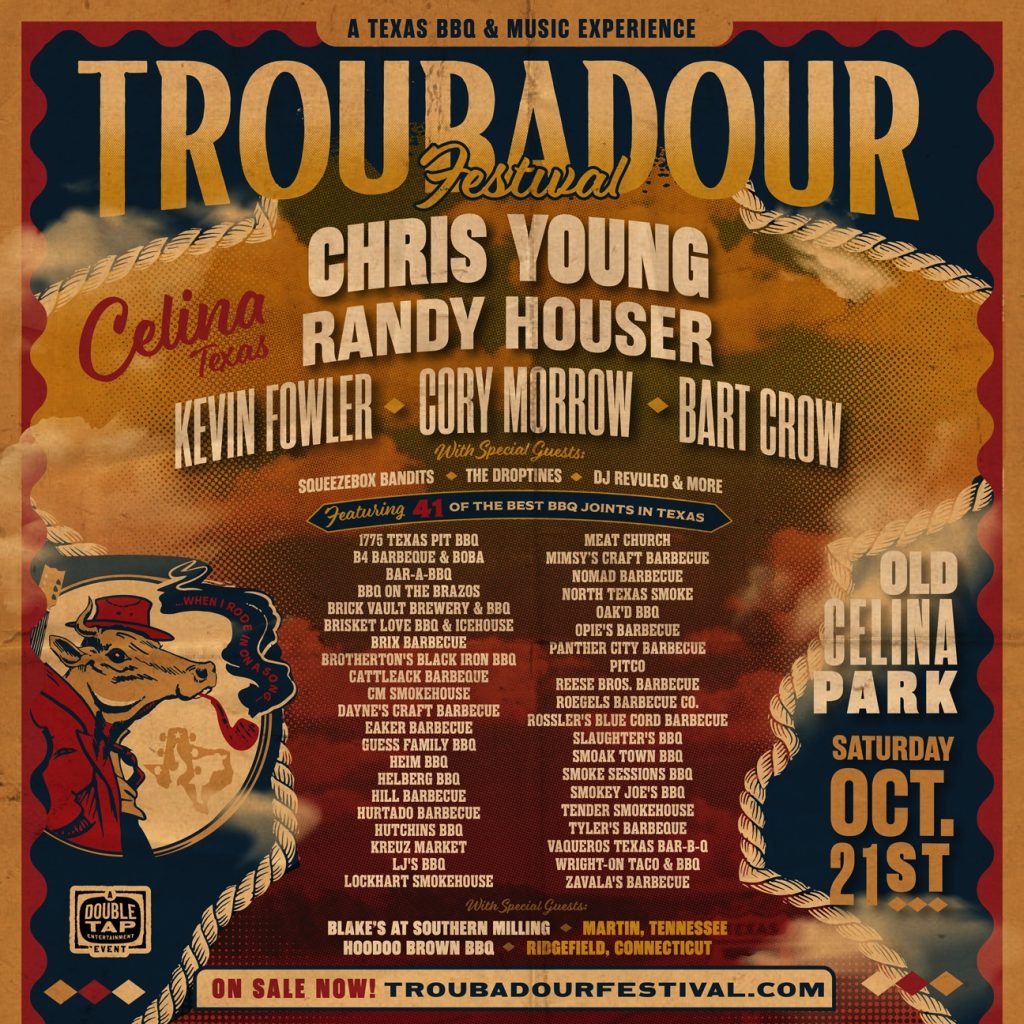 Troubadour Festival, a Texas BBQ & Music Event in Celina, TX on Saturday, October 21 is headlined by Country Superstar, Chris Young! Plus, Randy Houser, Kevin Fowler, Cory Morrow and more!
The artists will be joined by 41 of the best and most celebrated barbecue restaurants in Texas, plus two out of state special guest restaurants – HooDoo Brown BBQ from Ridgefield, Conn., is returning to the festival, and they'll be joined by Blake's at Southern Milling from Martin, Tenn. The 43 total barbecue restaurants will be on hand to serve attendees samples of tasty smoked meats and other options.
Text BBQ to 888-787-1963 for your chance to win a pair of tickets!
Tickets are available at troubadourfestival.com!