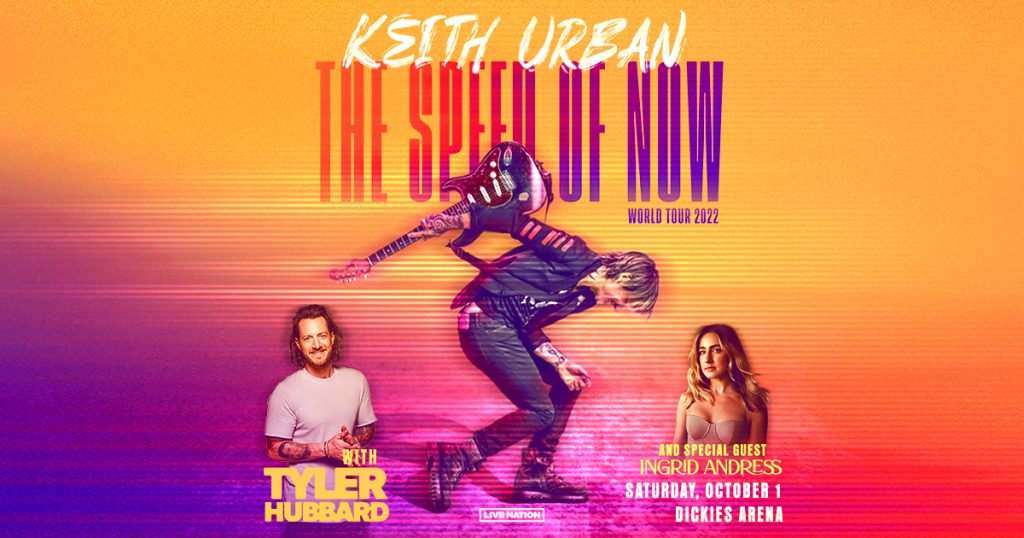 It's going to be night of 'Makin Memories…' with a night out at Keith Urban when he stops by Dickies Arena on Saturday, October 1!
Keith will be bringing The Speed of Now Tour with his friends Tyler Hubbard and Ingrid Andress!
Tune into Hawkeye in the Morning and play College of Hollywood Knowledge at 7:30am all week long! Beat Michelle and you'll win $100! No matter what, win or lose, you still win! All contestants this week will win tickets to see Keith Urban!
We've got even more chances for you to win at 12:30pm & 5:30pm! Be the designated caller to 888-787-1963 to win!
Click HERE to get your tickets before they sell out!