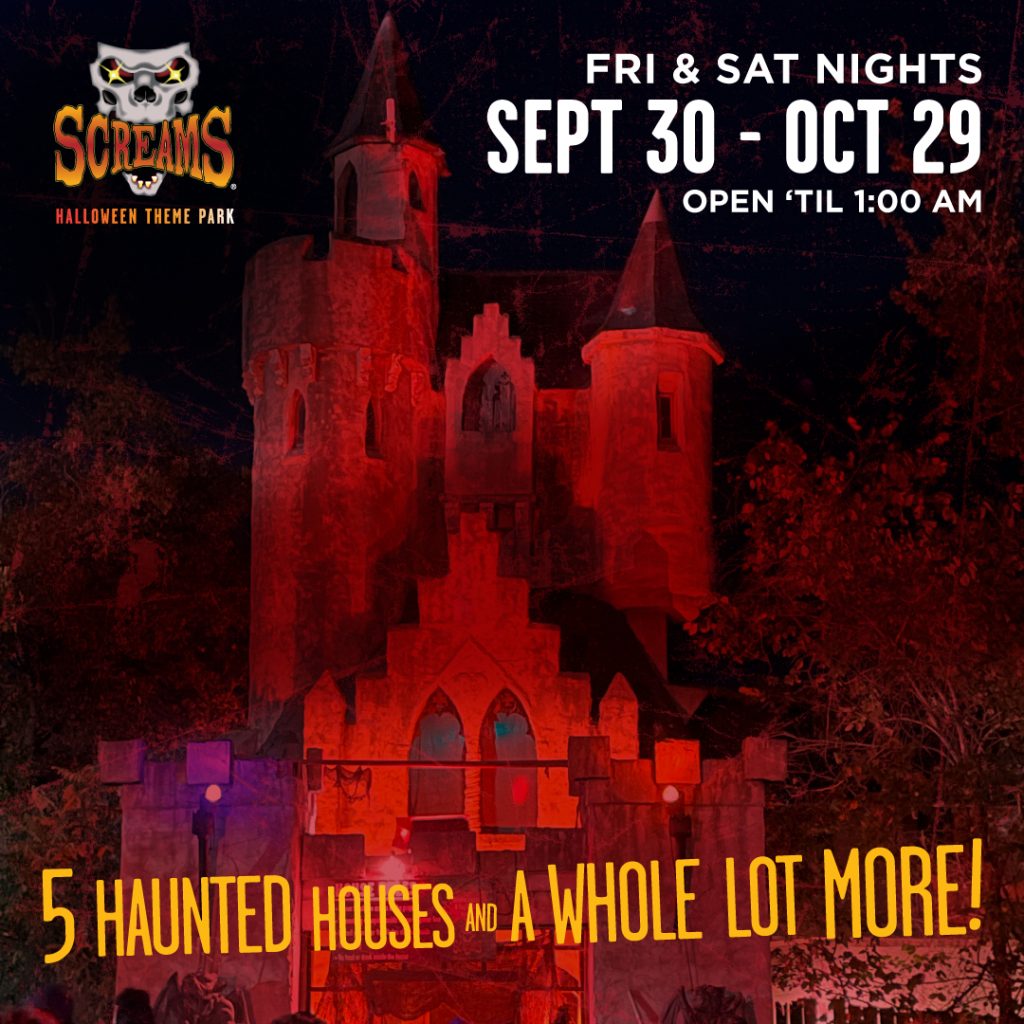 Things are getting spooky out there! Tune in all weekend long for your chance to win FOUR tickets to Screams Halloween Theme Park in Waxahachie. Plus, all winners will also win a 'meal deal' package which includes free food & bev!
SCREAMS Halloween Theme Park is the Ultimate Halloween Experience with 5 Haunted Houses and a whole lot more—Located just 30 minutes south of Downtown Dallas and Fort Worth in Waxahachie!
Be the designated caller to 888-787-1963 and you'll win!
Visit ScreamsPark.com for tickets and information!