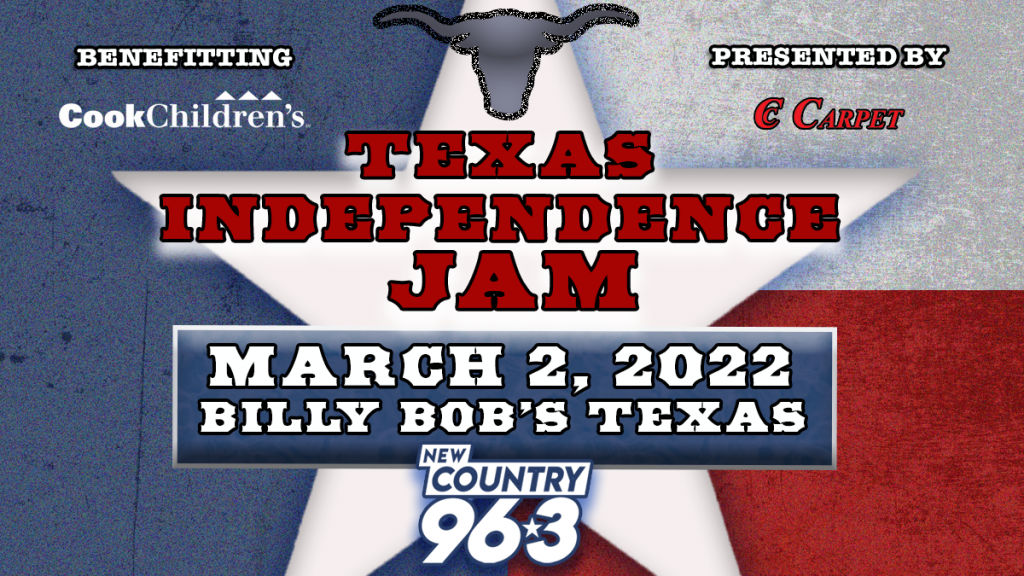 New Country 96.3 is proud to announce the first-ever Texas Independence Jam!
10 Country Stars on 1 Legendary Stage
Texas Independence Day – March 2, 2022
Billy Bob's Texas
Listen Monday, January 3rd at 7:05am as we begin to reveal the star-studded lineup for this event.
Tickets on sale Friday, January 7th
Texas Independence Jam is presented by CC Carpet.