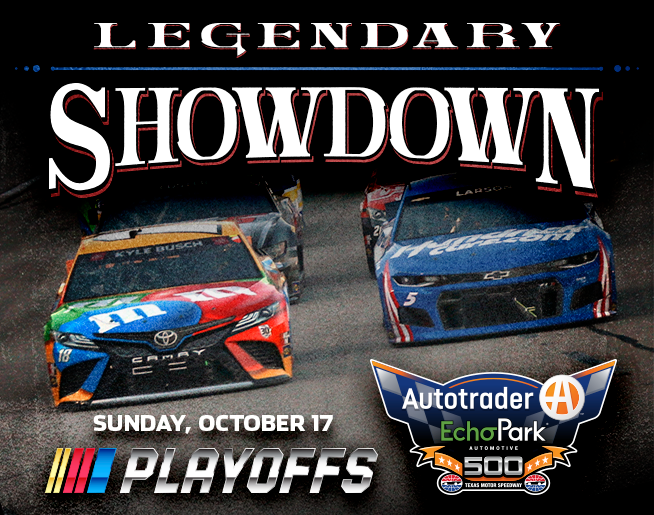 Fast cars, beatin', bangin', winners & losers. It's guaranteed to be a LEGENDARY Playoffs Showdown in Ft Worth!
The NASCAR Playoffs featuring Kyle Larson, Chase Elliott, Ryan Blaney and more return to No Limits Texas for a doubleheader weekend Saturday and Sunday October 16th and 17th
Get your Coca-Cola Playoff Pack which includes a ticket to both the Andy's Frozen Custard 335 and the Autotrader EchoPark Automotive 500 plus two Coca-Colas HERE.
CLICK HERE for more information and to get your tickets today!